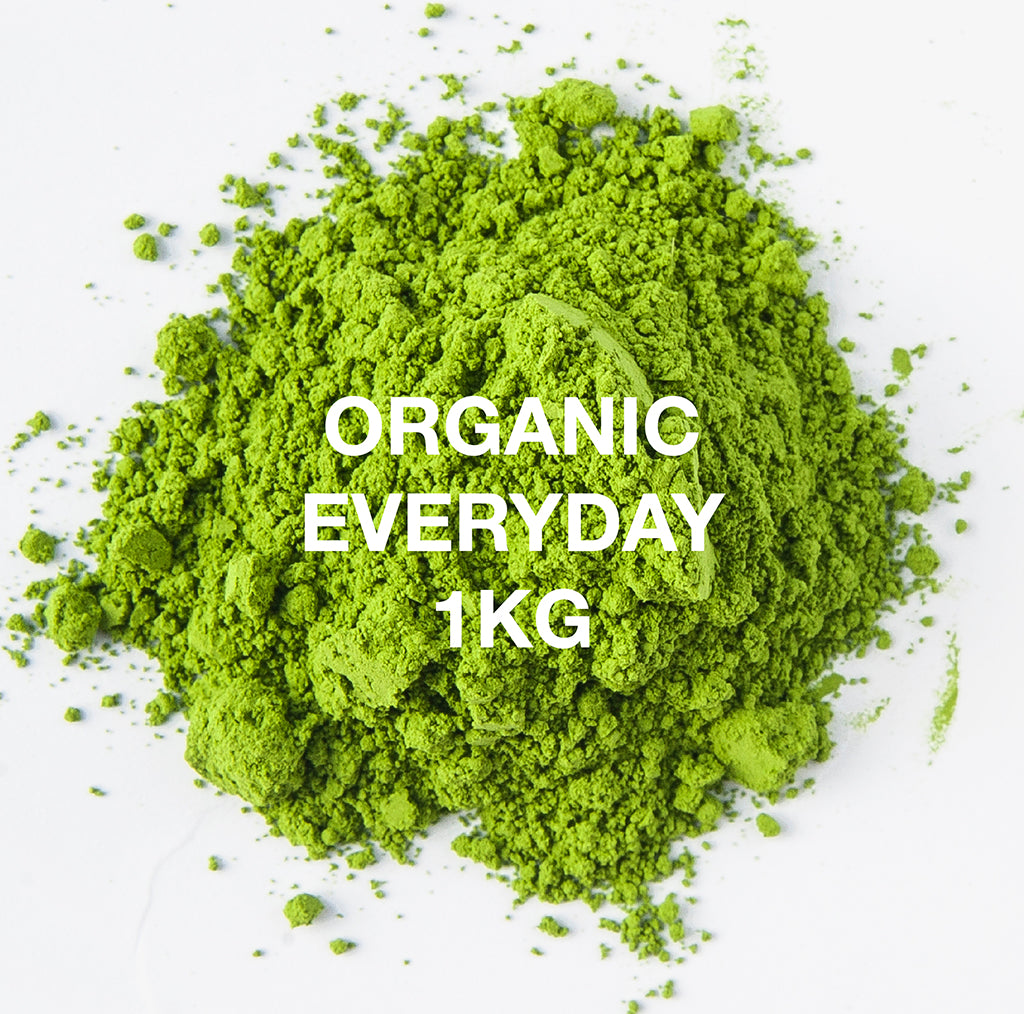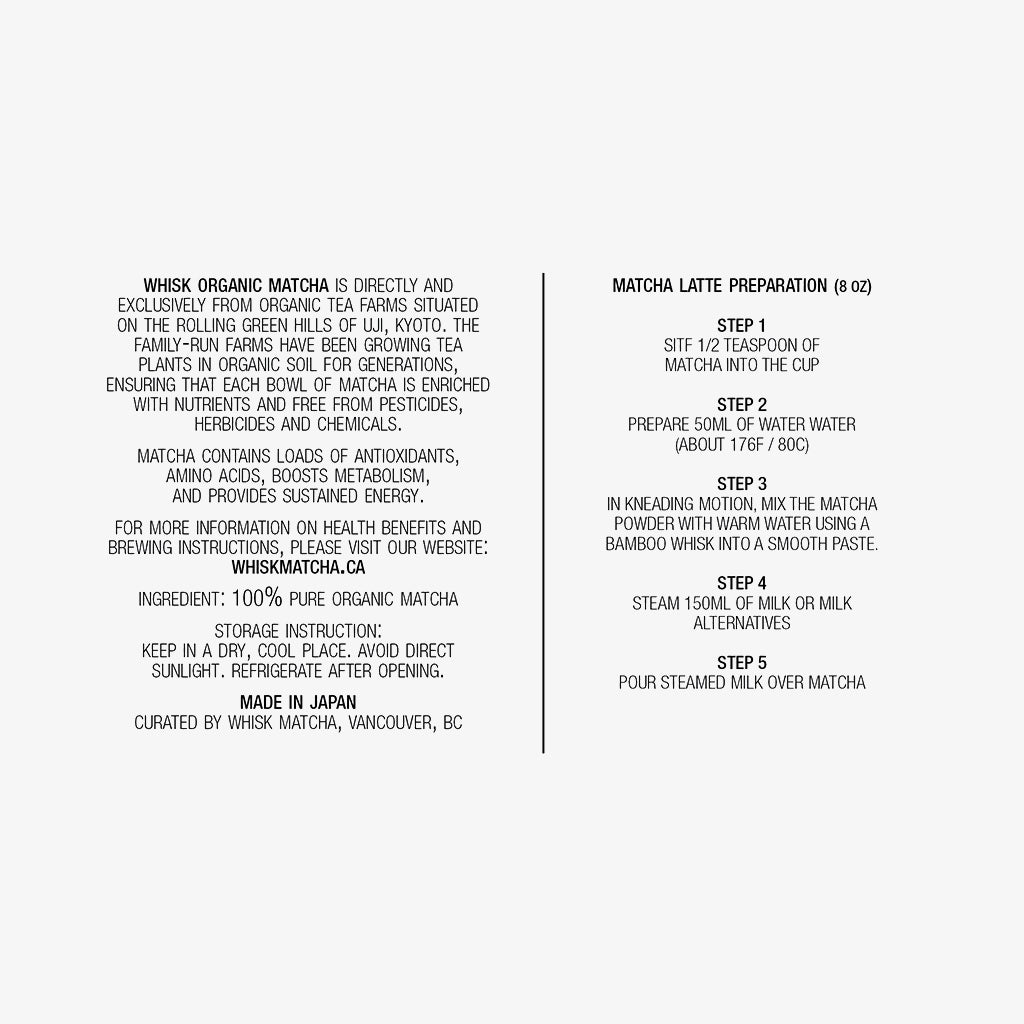 $351.00
$626.00
Wholesale Premium Organic Matcha - Everyday Grade 1kg
First harvest, House Blend Cultivar, Organic
Whisk Matcha Organic Everyday provides tremendous value for your everyday enjoyment. Its deep matcha flavour and bright green color work perfectly with sweeteners and/or dairy/dairy alternatives for your latte/smoothie/desserts.
Whisk organic matcha is sourced exclusively and directly from organic tea farms situated on the rolling hills of Uji, Kyoto. The family-run farms have been growing tea plants in organic soil for generations, ensuring that each bowl of matcha is enriched with nutrients and free from pesticides and chemicals. Harvested only once a year in spring, Whisk organic matcha are guaranteed to be fresh and flavoursome.
Flavour Profile: young asparagus, oceanic brine, robust, hint of red fruits
Matcha contains loads of antioxidants, which act as anti-inflammatory, alkalizing and detoxifying agents in the body.
Whisk Organic Everyday is best for making Usucha and Cold Brew. Click here for brewing instructions.
If you're a cafe/juicery/restaurant and would like to order it long term, please send an email to partners@whiskmatcha.ca for our wholesale pricing.