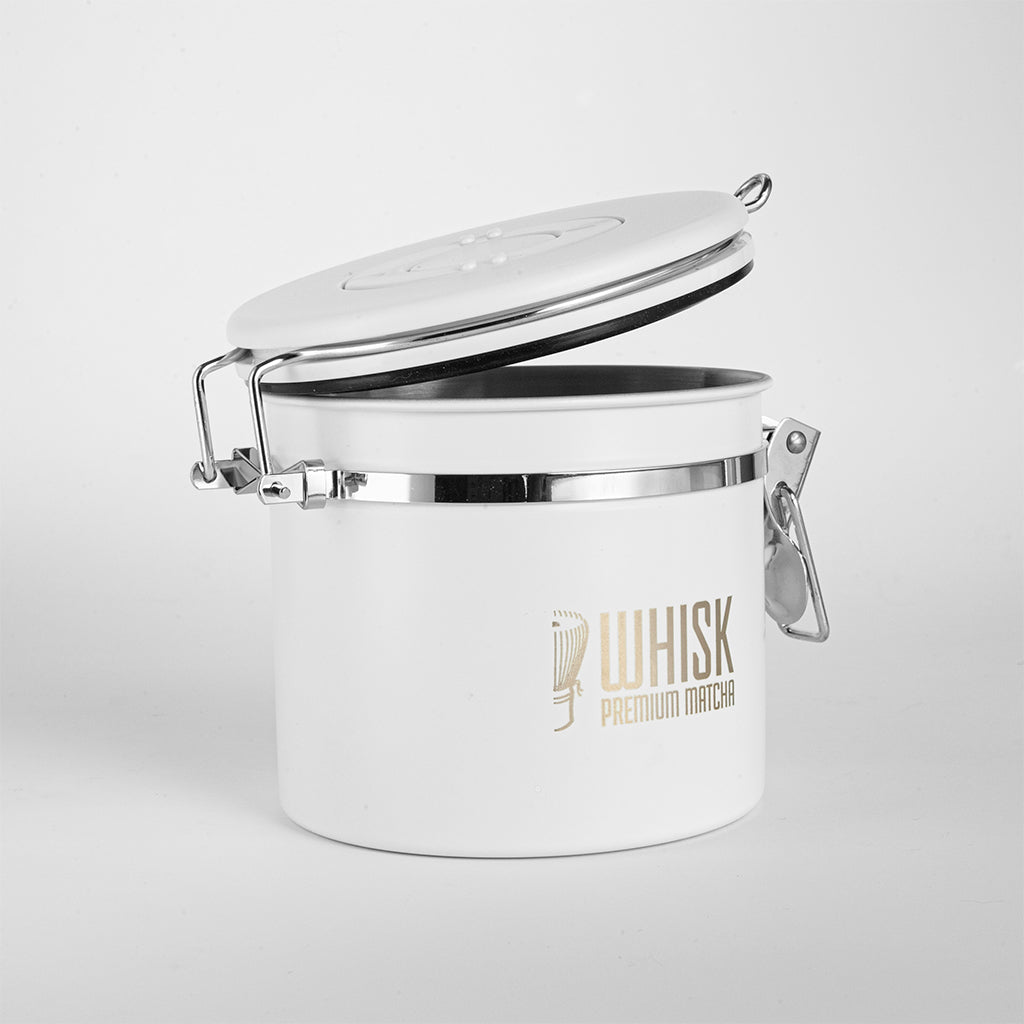 $35.00
WHISK tea canister / matt white
minimal, functional, quality, this tea canister is a must have for precious matcha powder & other tea powders alike. 
Key features:
- Air-tight seal keeping moist out of the can.
- Month/day selector
- Stainless steel latch enabling easy one-hand opening
- Seamless interior, so no more matcha will be wasted.
- Large capacity so you don't need to refill as often. This tin can fit 400g - 500g of tea powder.
- Lasered logo that won't get washed off overtime.
- Light weight yet durable.
- Matt white exterior with matt stainless steel interior making it a simple, minimal addition to your home.
Care notes:
- For the first time, handwash the tin with soap and air-dry completely.
- Dishwasher safe, though handwashing is recommended.