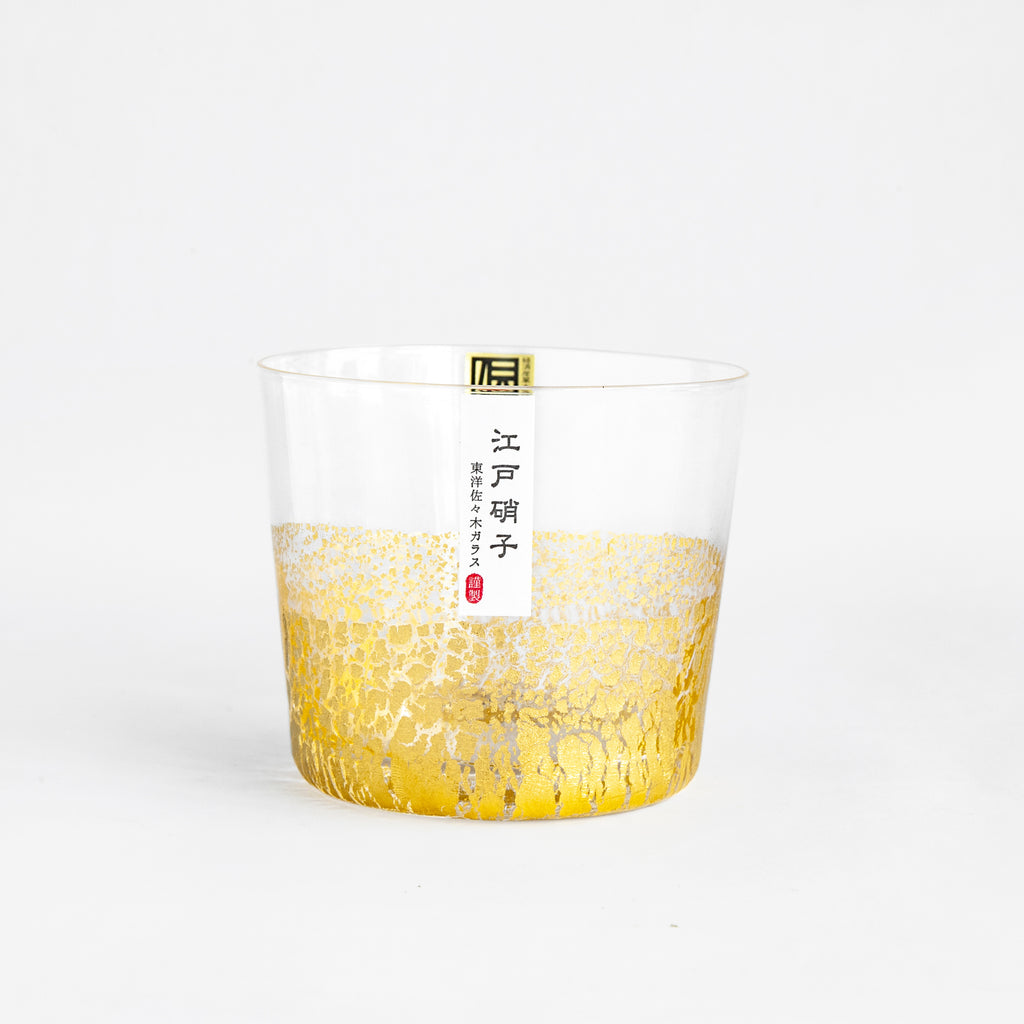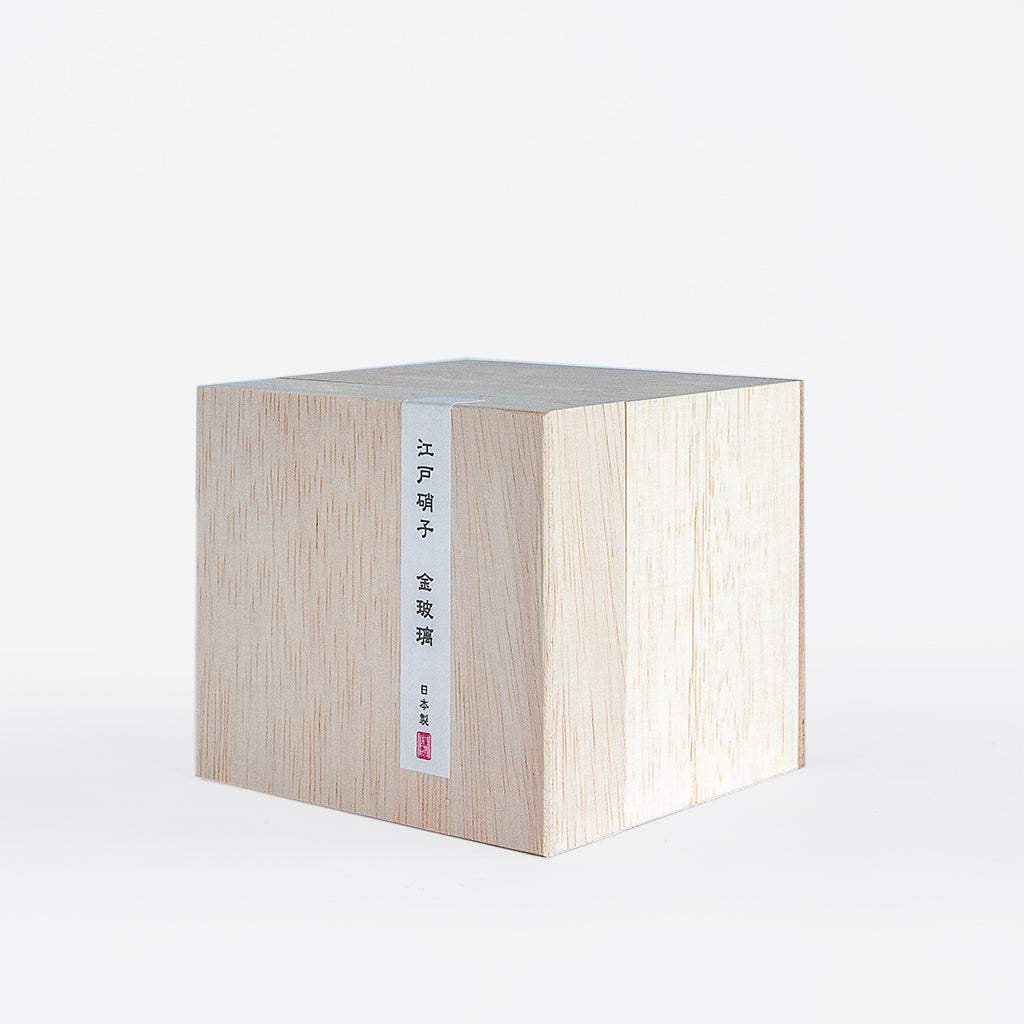 $95.00
Toyo Sasaki Gold Crystal Glass
Luxurious gift for those of whom taking drinking seriously, be it coldbrew tea, coldbrew coffee, sake, wine, whiskey or even just water. It comes with original wooden box. Free shipping Canada wide. 
Toyo Sasaki Glass Co.,Ltd. is based in Tokyo, Japan. It specializes in manufacturing glass products. Even though it started their business in 2002 with their current name, the skills they have is from 1878.
Brand: Toyo Sasaki Glass

Material: Crystal Glass

Product type: Rocks Glasses

Country of origin: Tokyo, Japan

Dimensions (approx): Diameter: 87 mm, Height: 74 mm

Capacity (approx): 300 ml
Use & Care
This is a hand made products. Please understand that there might be slight difference in size or design.

Be sure to handle with care.

Wash and dry after every use.