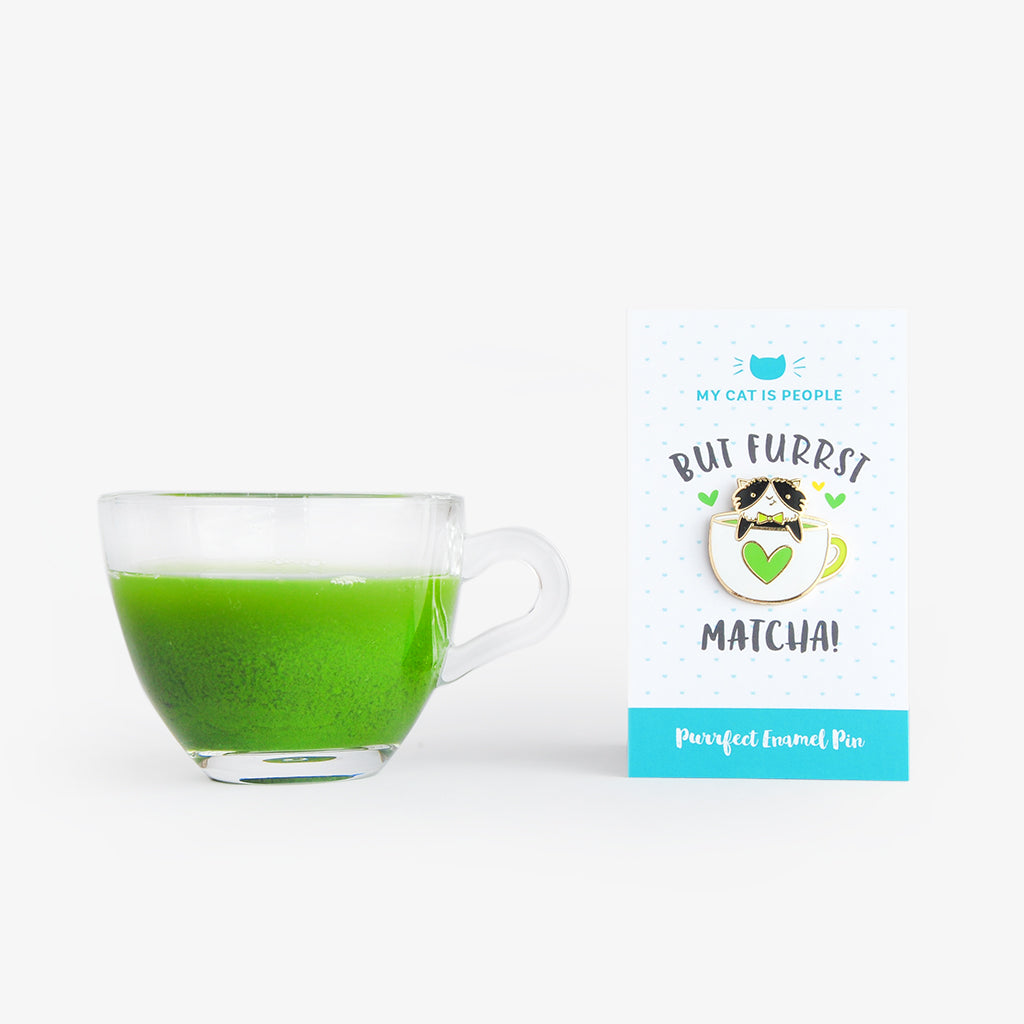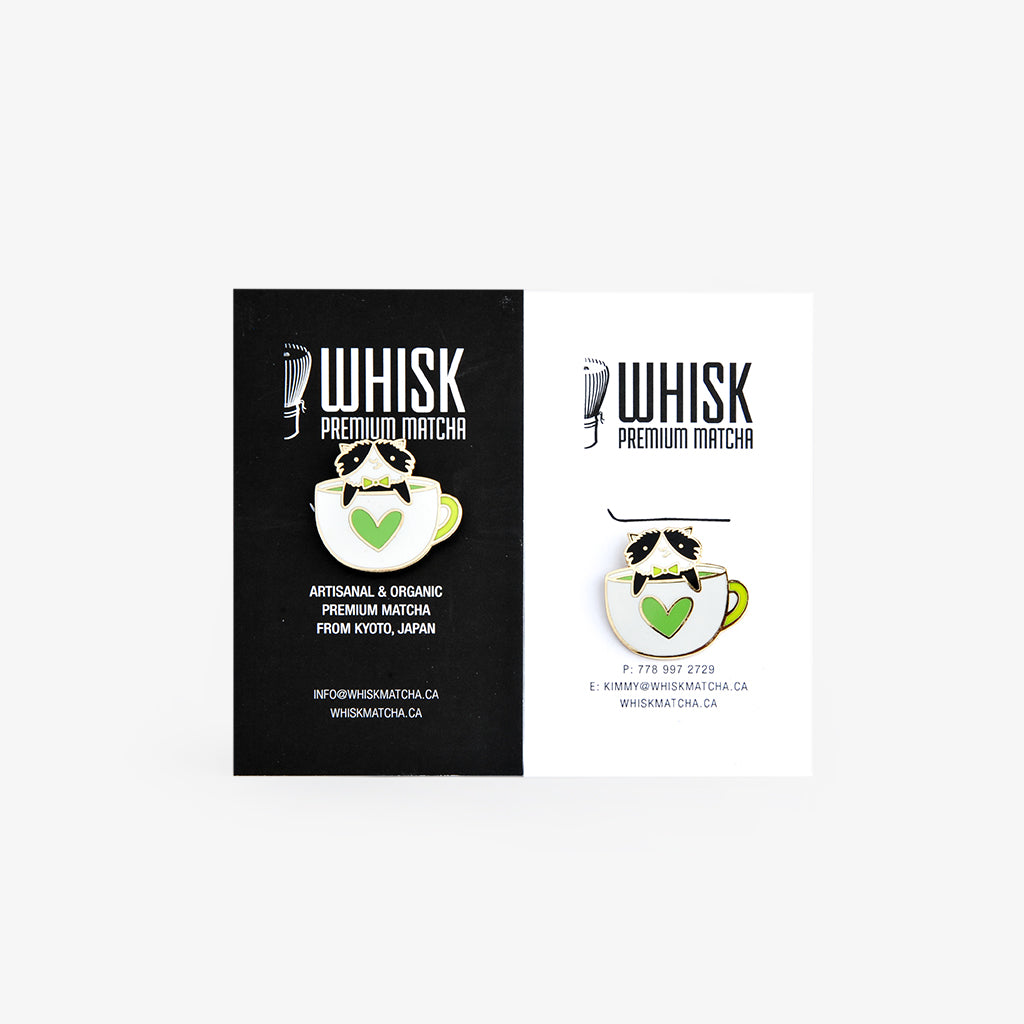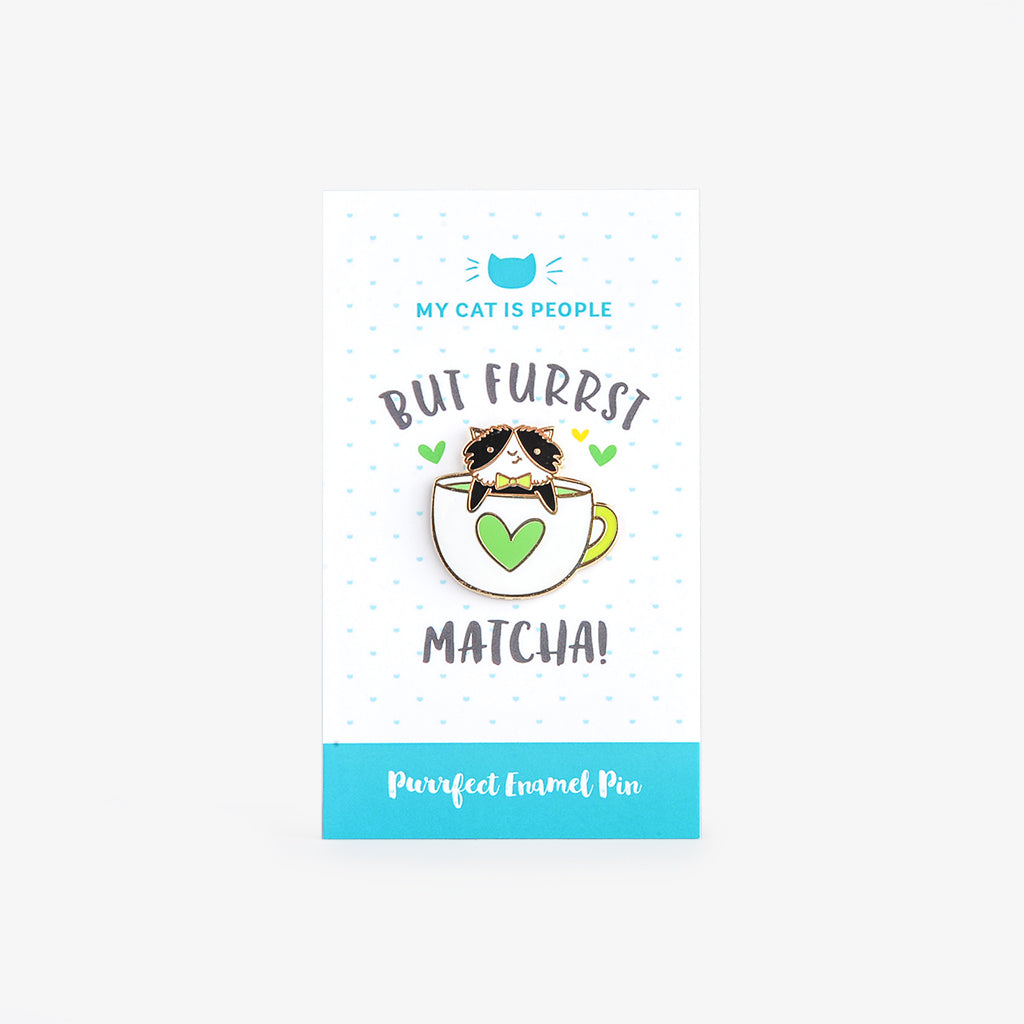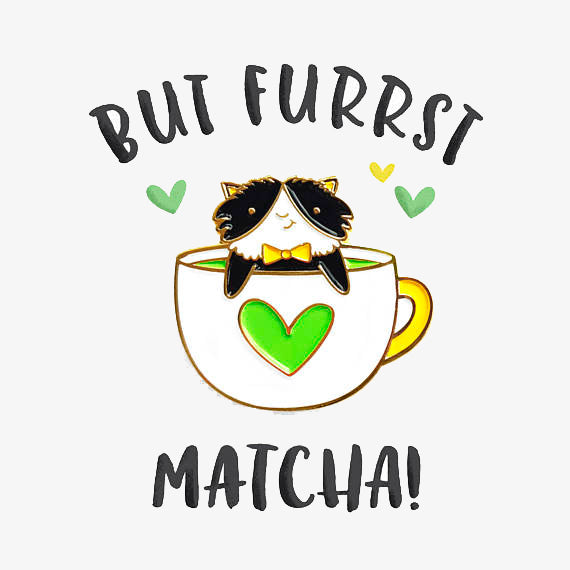 $14.00
Soft Enamel Lapel Pin - But Furrst Matcha Purfect Pin
A local collaboration at best. Based in North Vancouver, My Cat Is People created this little cute pin to match your MATCHA moment!
Soft enamel lapel pin
Approximately 1" x 1"
Butterfly clutch backing
Free shipping with any of your matcha order!
But furrst...matcha! For those of mew who are trying to cut back on coffee, matcha is the purrfect alternative brew! And this tuxedo cat can attest that the purrfect cup comes complete with a dash of cat hair!

Wear your heart on your sleeve and this cup of purrfection on your lapel...or collar, or sweater, or bag!