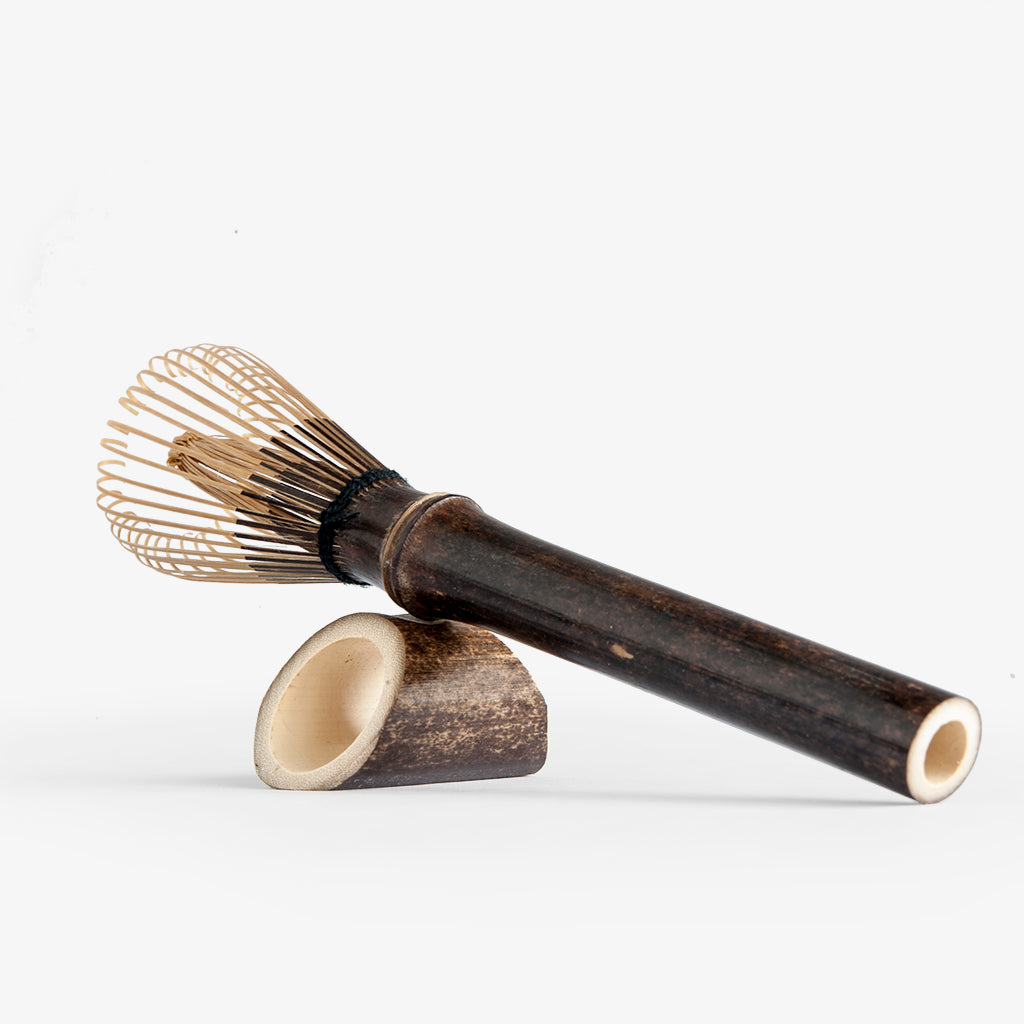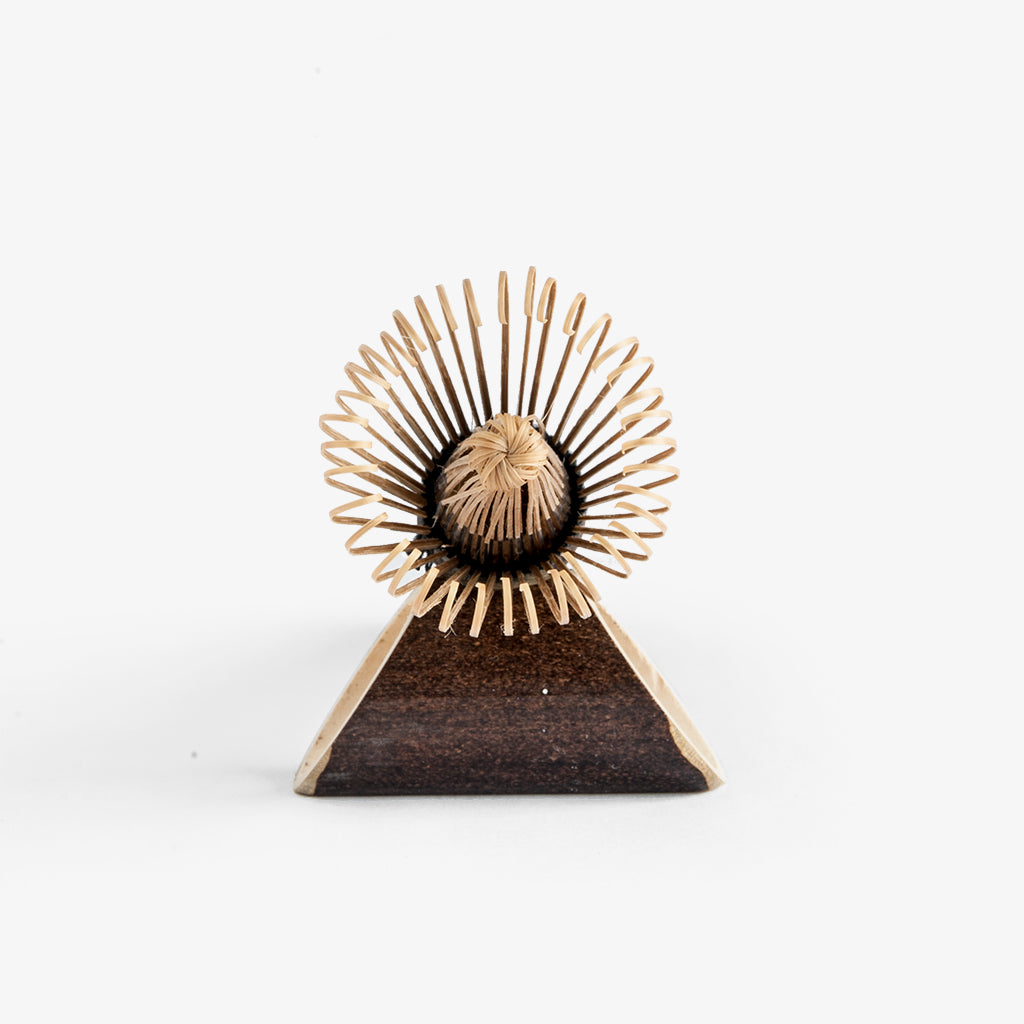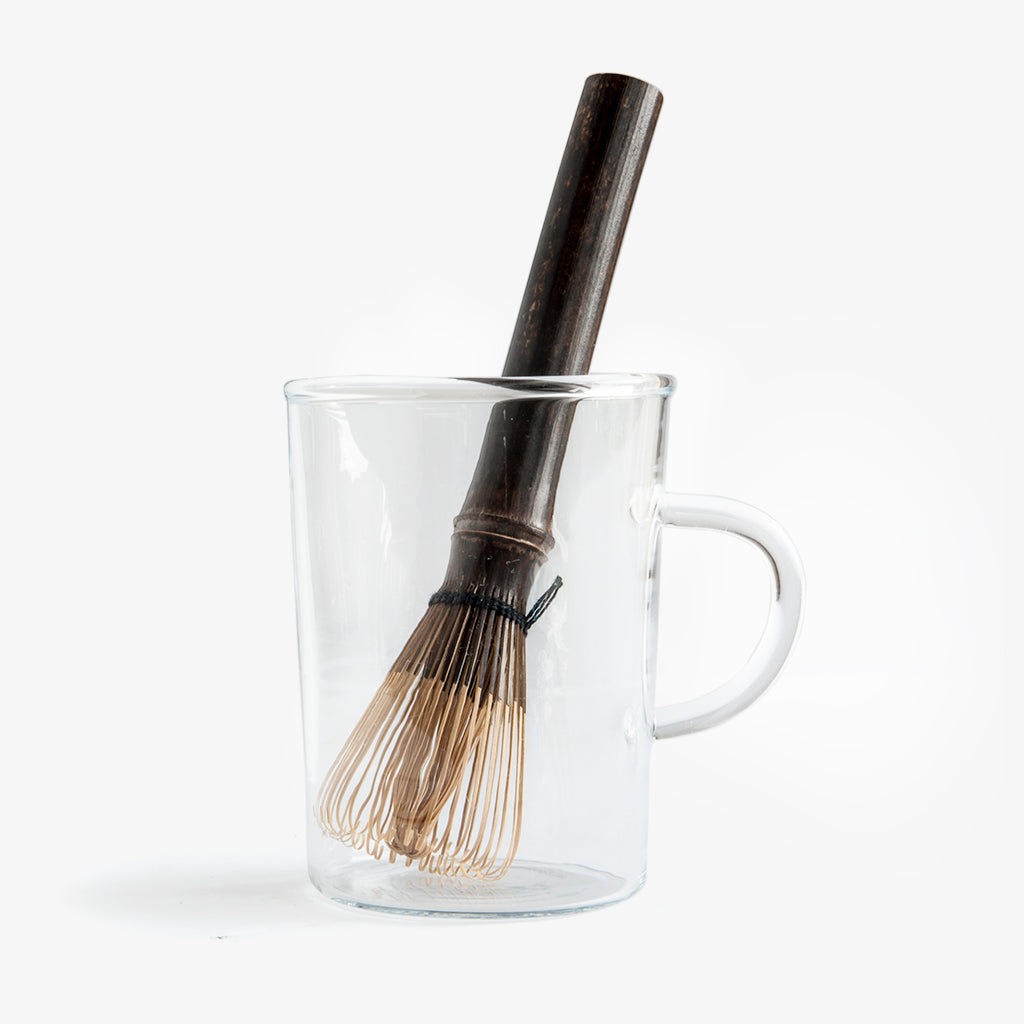 $34.00
Black Bamboo Full Length Handle Chasen
*paper box is temporarily out of stock. It'll be packed in a plastic pouch.
New addition to the Black Bamboo Family.
Designed specifically for your daily use, this sleek-looking Chasen can fit perfectly in your coffee cup, Old-Fashion glass, latte mug and anything in between. 
Handcrafted individually from one piece of high quality black bamboo by the qualified artisan, this Chasen will be part of your matcha journey for many years to come.
Length: 15cm or 6"
** This whisk comes with its own chopstick style holder; it is NOT compatible with our ceramic holder.
Care Notes:
- Soak in warm water for 60 seconds prior to each use
- Rinse it thoroughly after use. If the whisk is in contact with dairy/sweeteners, whisk it in soapy water
- Pat dry in paper towel and air dry completely before storing
- Exam your chasen before each use. If any broken tines are found, remove them before whisking