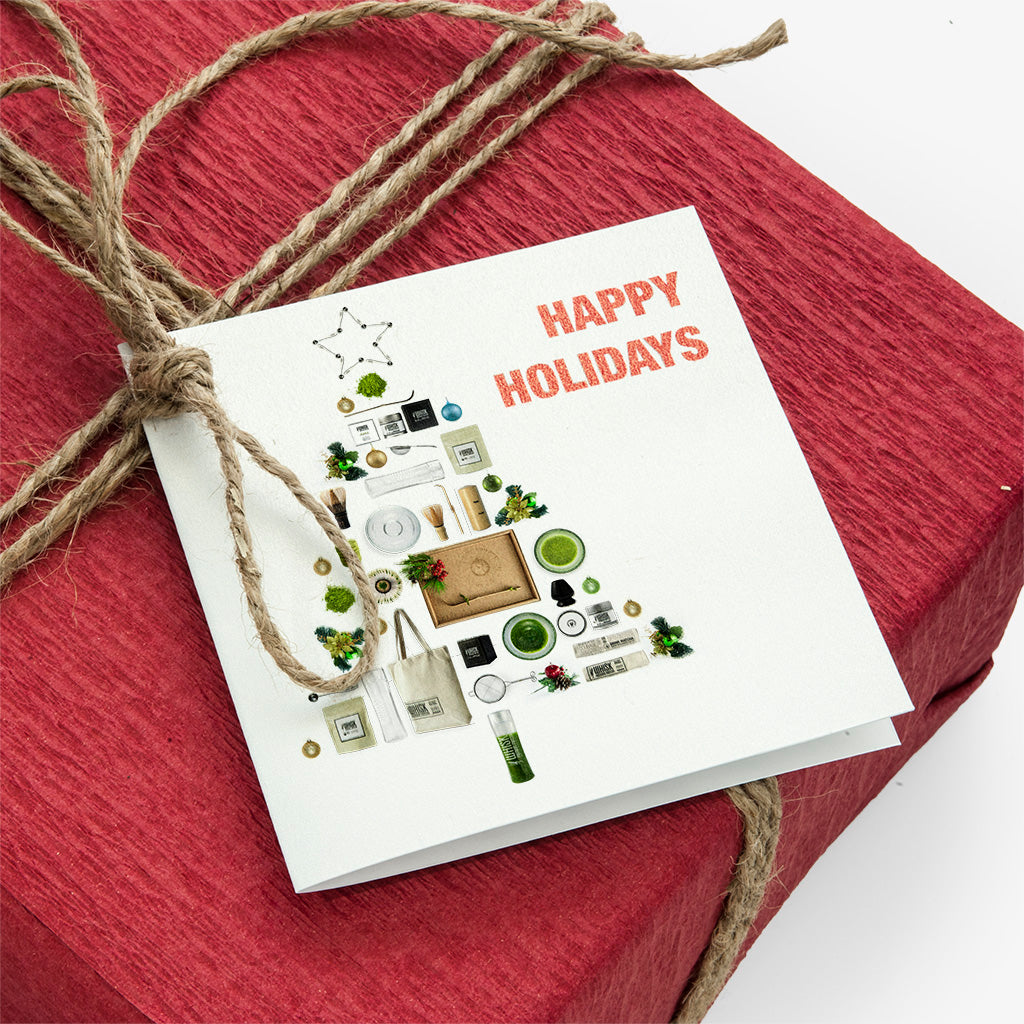 Save your time and money by sending a gift directly to your loved ones beautifully wrapped!
All gift wrap options will include a gift box and gift wrap. Customized card is available upon request - please email us within 2 hours after you place your order and let us know what you'd like to be included. 
Standard Gift Wrap Choice: Glossy white wrapping paper with matcha green matt ribbon
Artisan Japanese Paper Wrap: Christmas Red Japanese artisan paper (made in Japan); shown in picture.