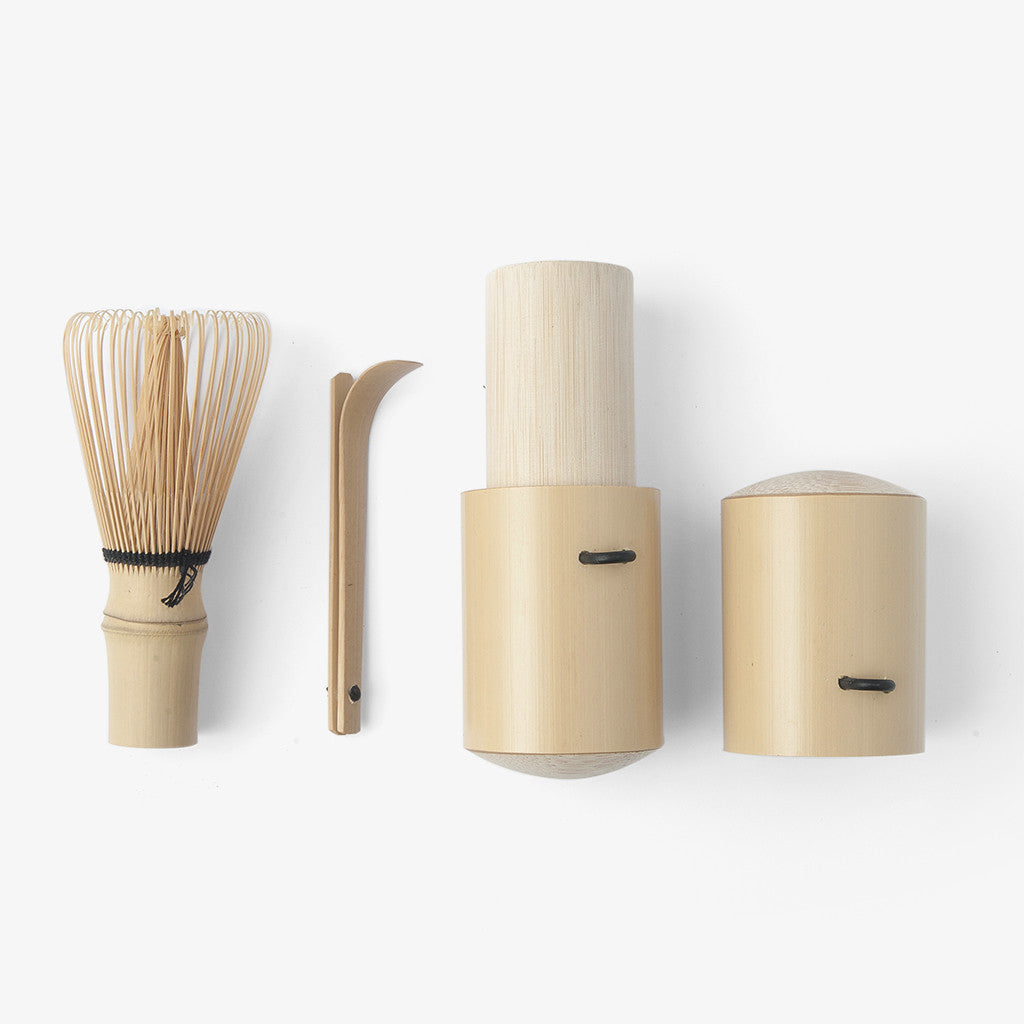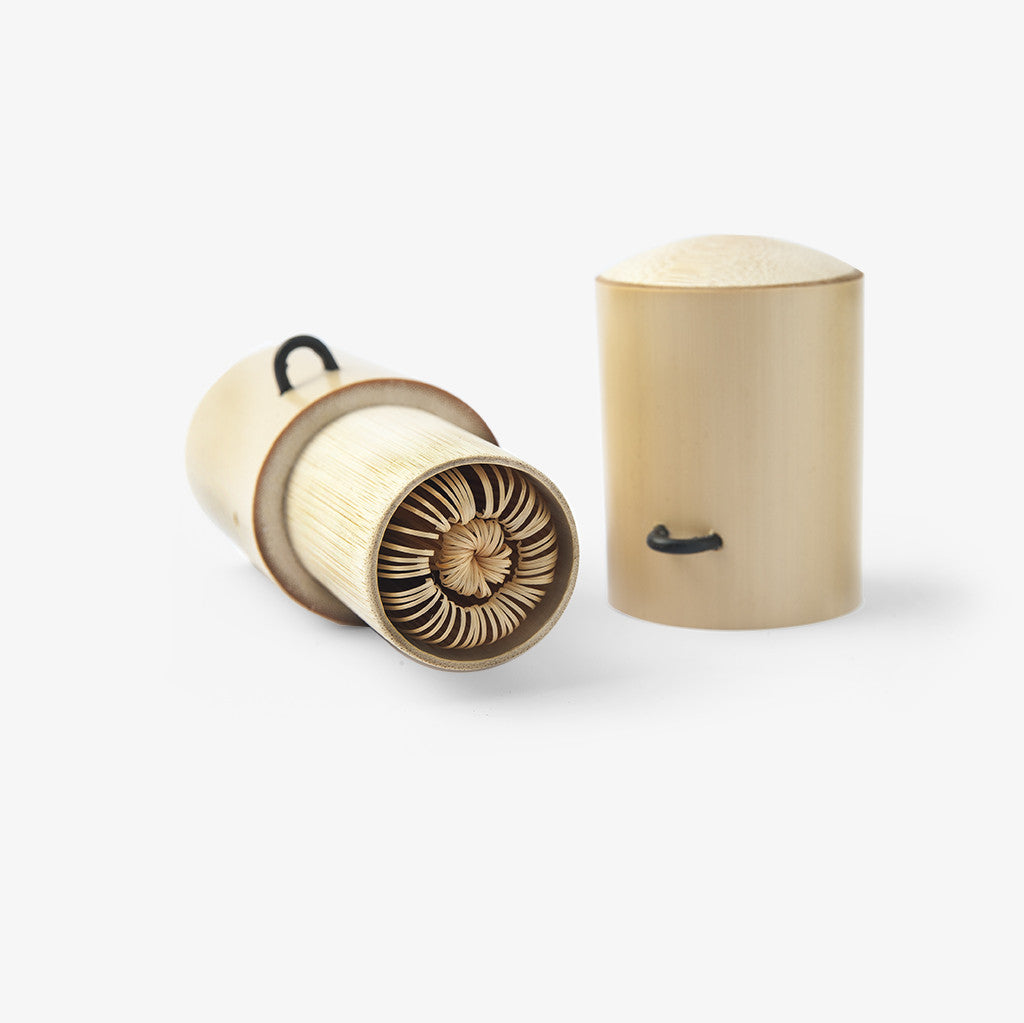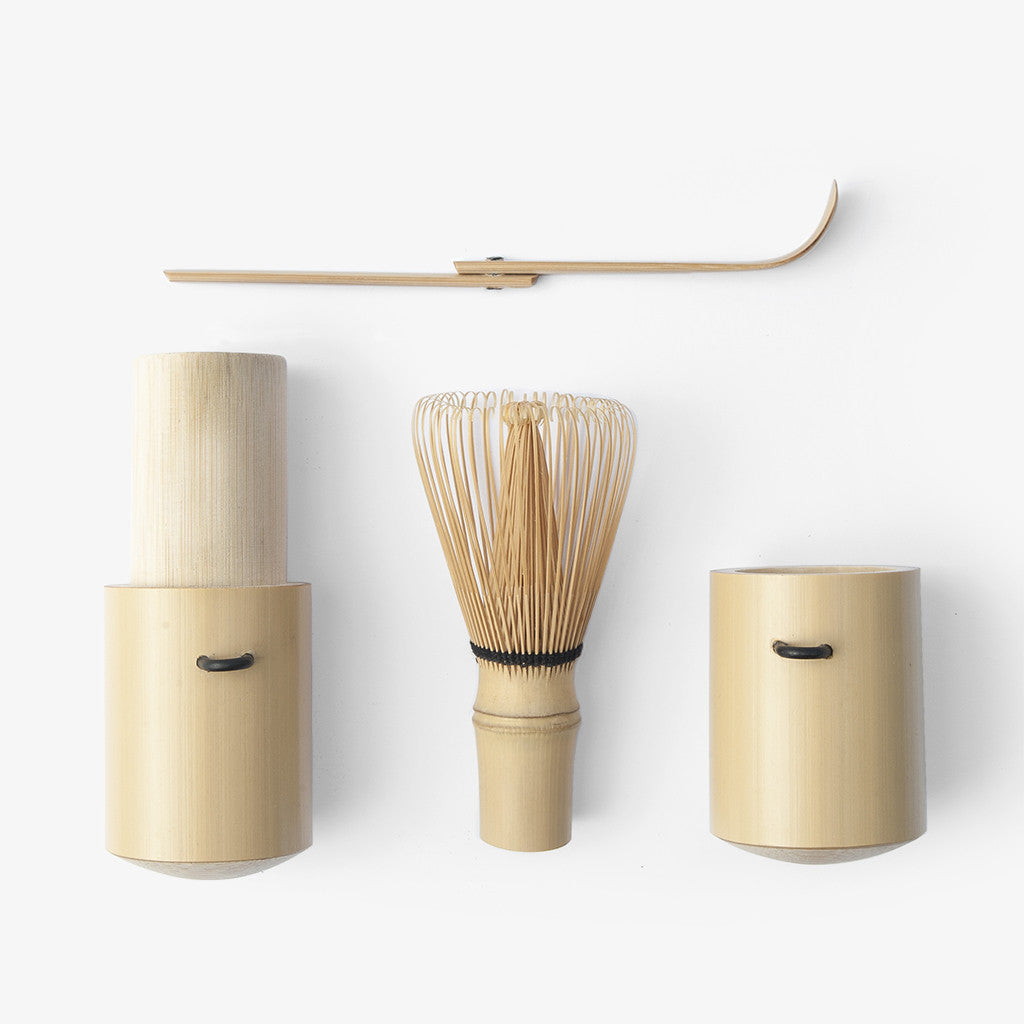 $35.00
Bamboo Whisk Travel Set
Need your matcha ritual on the go? You can't live without this adorable travel set. It's consisted of:
1 x Handcrafted Golden Matcha Whisk (Chu-araho chasen)
1 x Foldable Matcha Scoop (Chashaku)
1 x bamboo case

Care Notes:
- Rinse whisk and scoop after each use
- Use a paper towel or air dry completely before putting it back to the case. 
- Avoid any contact with moisture when being stored to prevent molding.
due to supply issue this travel set does not come with the black paper box.