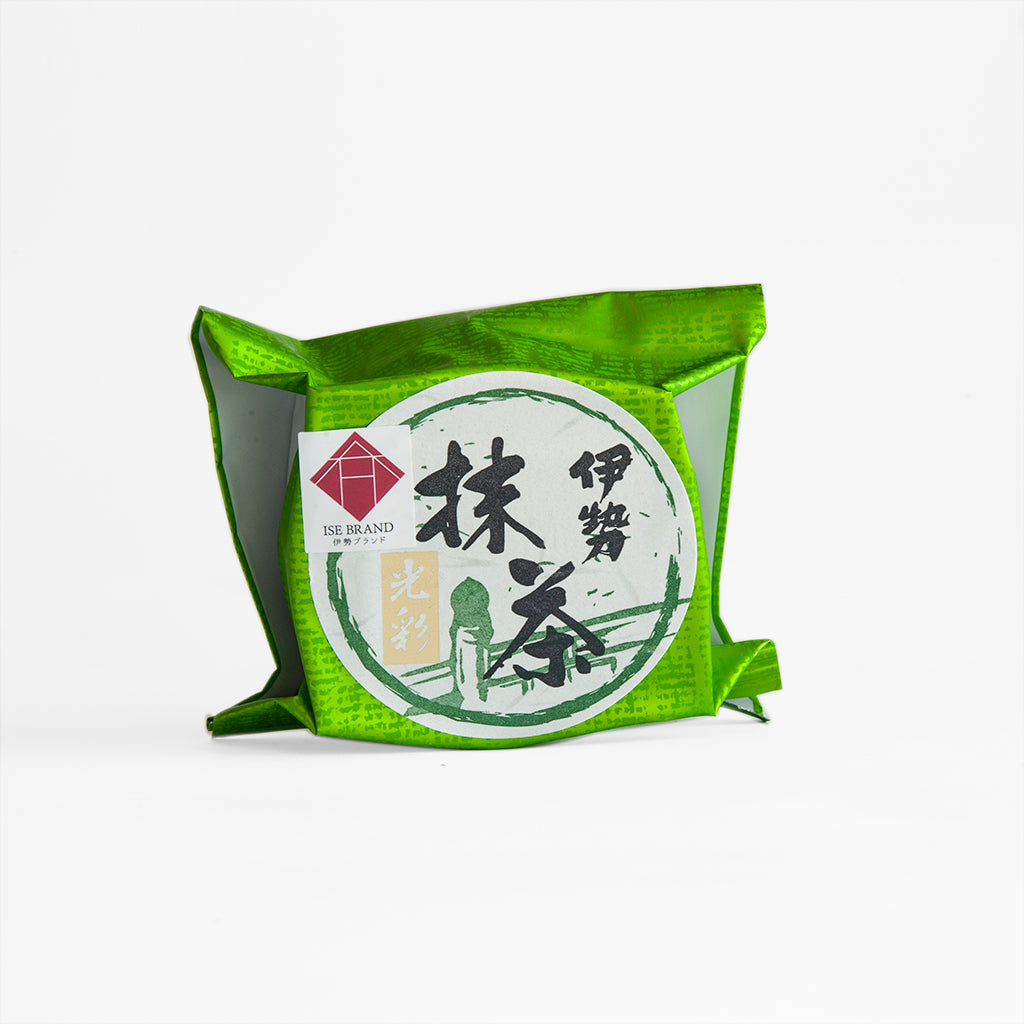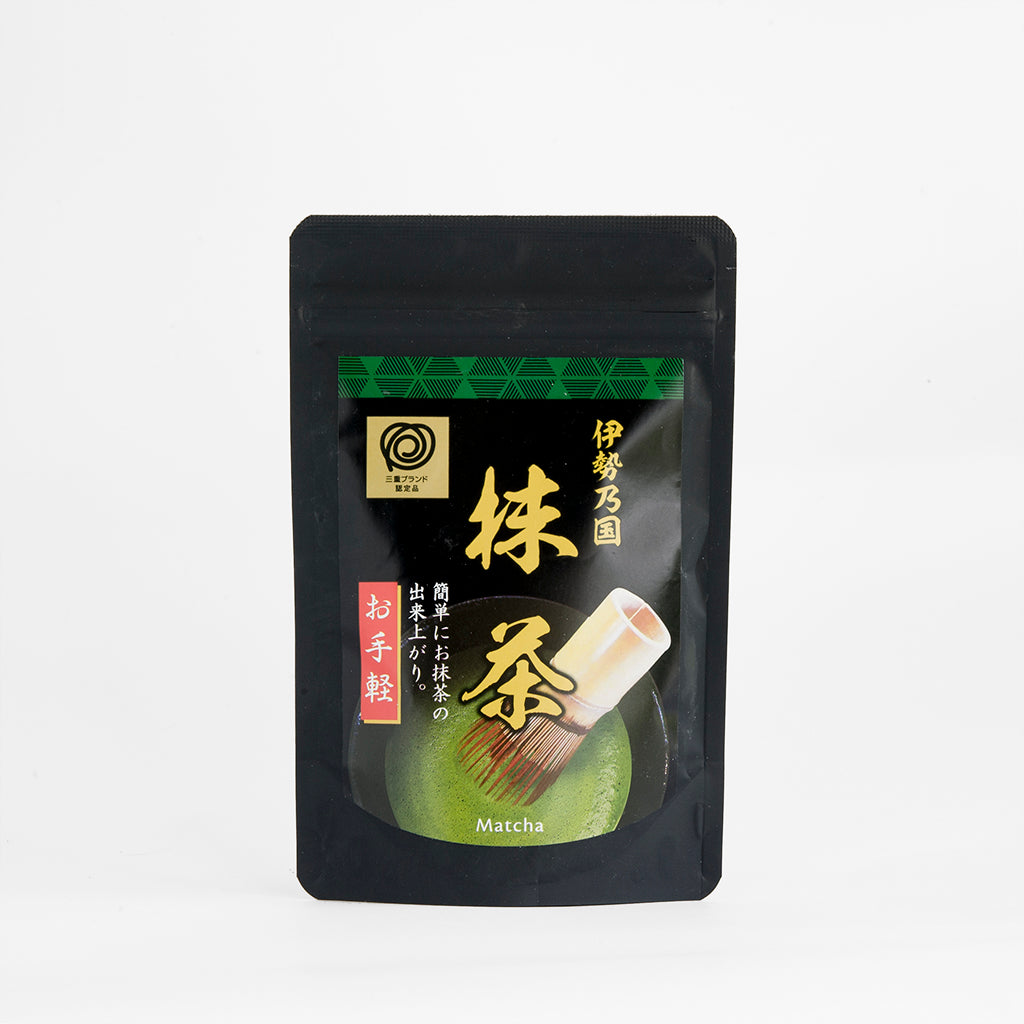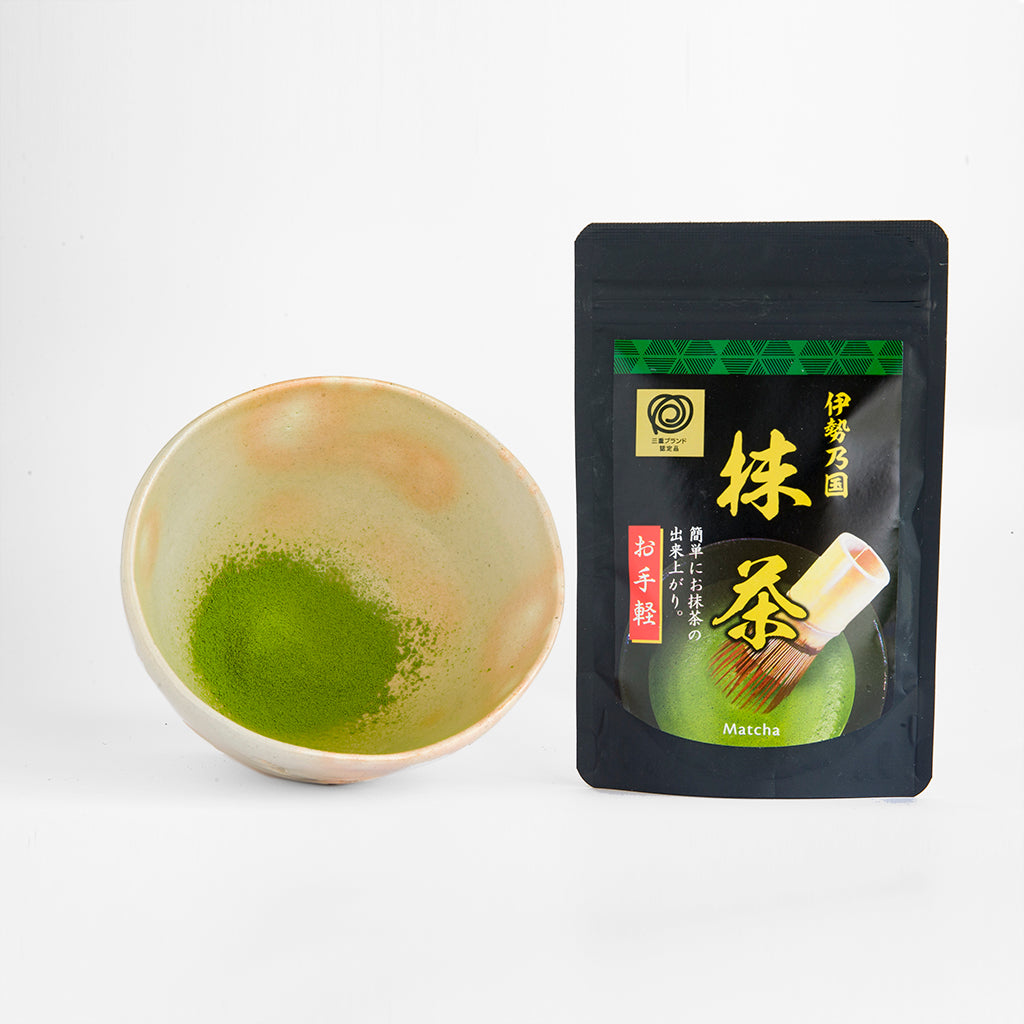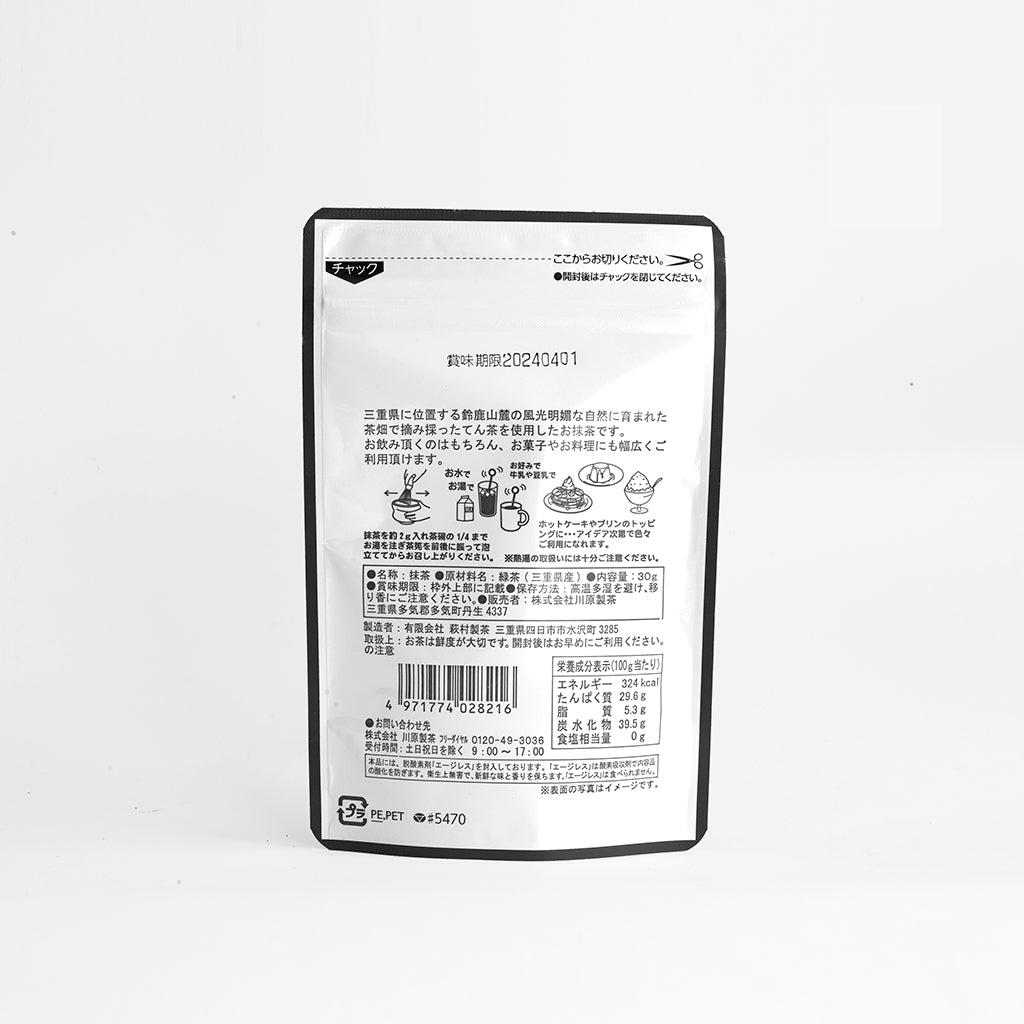 $25.00
NEW! Premium matcha from ISE, MIE, Japan
Our next matcha is from Ise, Mie, Japan. Ise City (伊勢) is located on the Shima Peninsula in Mie Prefecture. The city is home to the Ise Shrines (Ise Jingu), Japan's most sacred Shinto shrines. 
Far from a popular matcha region such as Shizuoka or Kyoto, Ise produces a decent quantity of high quality green tea, of which are sold either to tea processors in Kyoto, or as Uji matcha. Some of the matcha blends we had in Uji are also blended with matcha from Ise, so I had a day planned out to explore tea farms in Ise.
First, we went to Jingu Shrine area; a street called Naiku-mae is filled boutique shops & cafes. We found and entered a little tea shop called Uji-en. We inquired about their matcha product and they only have one kind available, in 30g tin or 50g pouch. It's 100% grown and processed in Ise, so we bought a few even though they do not serve or sample it, we decided to give it a try!
It turned out to be the most interesting matcha I've ever had in my life! It's so complex in terms of flavor profiles - not super umami, not overly bitter, nor nutty. It's fresh earth, herbal, mellow with a bit of olive and peppery. Fast disappearing bitterness and the natural sweet comes back at the end. We're so glad that we discovered and tried this matcha that's truly one of the kind!
Ise Matcha 光彩(こうさい)  from Uji-en.
Good for both Usucha & Latte. I enjoyed it more as Usucha than Latte, but the slight bitterness will shine better in a latte form.
30g tin
50g pouch
________________________________________________________
After Naiku Mae, we got into our car and drove to the rural area of Ise, hoping to find some independant tea farms or producers. The GPS got us turned around a few times as we didn't have an address to start with. After almost 2 hours drive, we finally found a tea place on the map called Kawahara Seicha in Taki-cho; upon arrival, it's an industrial warehouse with trucks coming in and out loaded with teas. We knew that we were at the right place but we didn't know where to go or whom to talk to. We almost left, then I saw a door on the side of the building, so I went straight to knock on it. 
A clerk came out and welcomed us. After learning that we're here looking for matcha powder, they gave me a catalogue; however I noticed that the matcha is from an Uji brand called Yamamasa Koyamaen. I asked them if they have Ise matcha; the clerk went to inquire with one of her managers. The manager then made a few phone calls and finally brought us a few packages of Ise matcha called Ise no Kuni. The packaging is no frill but since it took us a few hours finding it, I happily bought a few pouches. 
The manager also took us to their tea fields for a short trip. Hawahara Seicha specializes in full-bodied deep steamed green tea (fukamushi sencha), and have been in business since 1883. 
Ise no Kuni by Kawahara Seicha Co.
flavor profiles: Toasted seaweed, soybean, medium umami, barley, and a sweet finish. Good for both Usucha or Latte. I would enjoy this more in a latte than Usucha.