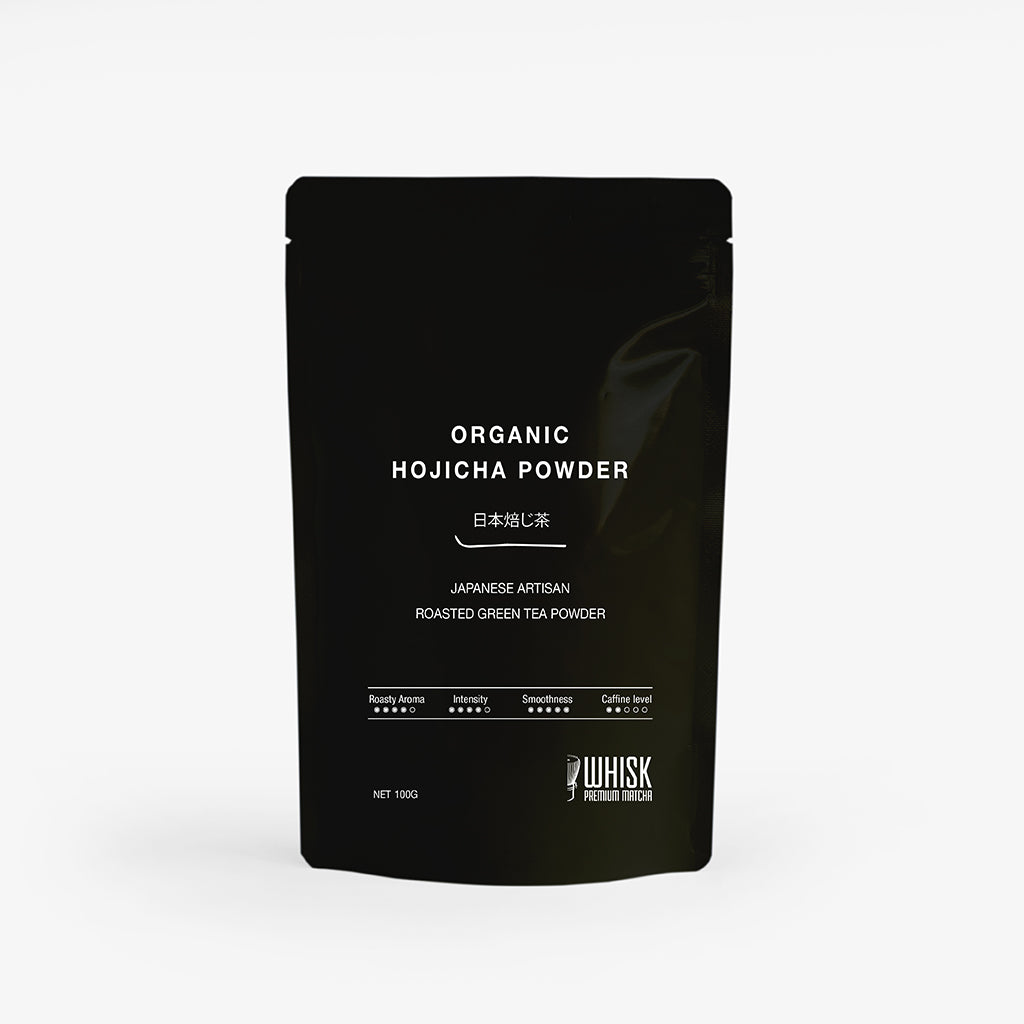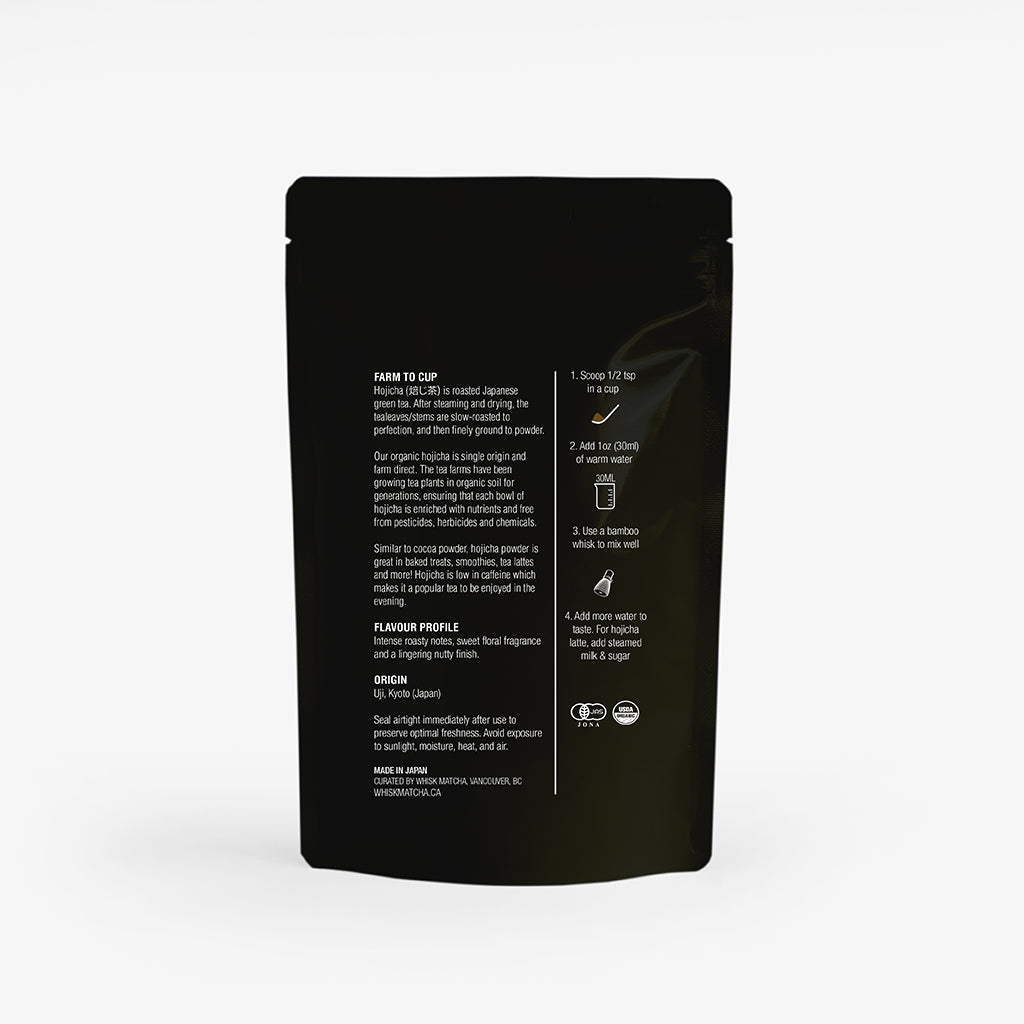 $29.00
Organic Hojicha Powder - 100g or 1KG
Hojicha is roasted Japanese green tea. After steaming and drying, the tealeaves/stems are slow-roasted to perfection, and then finely ground to powder.
Our Organic Hojicha is single origin and farm direct. The tea farms have been growing tea plants in organic soil for generations, ensuring it is naturally enriched with nutrients and free from pesticides, herbicides, and chemicals.
Similar to cocoa powder, Hojicha powder is great in baked treats, smoothies, tea lattes and more! Hojicha is low in caffeine which makes it a popular tea to be enjoyed in the evening.
Flavour Profile
Intense roasty notes, sweet floral fragrance and a lingering nutty finish.
Origin
Uji, Kyoto (Japan)
Hojicha powder has a lighter and mellower taste than matcha powder, so it's suggested to increase the powder to water ratio when making into a latte.
Hojicha Latte
To make Hojicha latte, mix 1tsp of Hojicha Powder with 1oz (30ml) of hot water, then pour frothed milk on top.